In an exclusive interview with GiveMeSport, Fabrizio Romano has clarified that he believes Tottenham Hotspur will stick with Jose Mourinho but it may change if they don't finish the season strongly with European qualification and a potential Carabao Cup.
Spurs were dumped out of the Europa League by Dinamo Zagreb before the international break despite taking a 2-0 lead into the second-leg which cranked up the pressure on Mourinho by fans.
Should Spurs sack Mourinho?
Yes!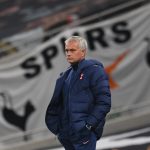 No!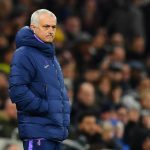 Mourinho's side find themselves just one point behind West Ham United in fifth, however, they are three points behind Chelsea in fourth and it will be Champions League football Spurs fans and Daniel Levy will be wanting at Tottenham.
Speaking on why Spurs will more than likely stick with Mourinho but how the end of the season could be crucial, Romano told GiveMeSport:
"There is no break clause in the contract of Mourinho so, if they wanted to sack him one day, then they would have to pay Jose Mourinho.
"But to be honest with you, I was checking after the terrible match in the Europa League defeat I was checking the feeling around the club and what's going on with Jose and they always say, 'we are still planning with him'.
"So, it's up to Mourinho I would say but the end of the season will be key for his future and that's my personal feeling.
"If the situation continues to be not the best one then I can't say I'm 100% sure that Jose Mourinho will stay. So, let's see what happens in these last few games of the season because it's up to Mourinho, he needs to show his big power is still the same to save his job."
Mourinho has guided spurs to the Carabao Cup final where they face City and Tottenham will be hoping to win their first piece of silverware since 2008, when they won the same competition.
Before the Dinamo Zagreb defeat, Spurs were also beaten, but this time by their rivals Arsenal in the league which was the start of a bad week for Mourinho.
Click HERE to see the full interview with Fabrizio Romano…