A lot of Tottenham Hotspur fans have ripped into Moussa Sissoko for his display against Dinamo Zagreb in the UEFA Europa League.
The 31-year-old Frenchman was selected to start the match after featuring for 33 minutes against Arsenal in the North London derby, and it seems as if his performance infuriated these Spurs fans.
"Sissoko is the worst player I've seen at Tottenham in my 43 years. Zero technical ability. No control. No passing ability. Awful AWFUL footballer"
"I've been a Spurs fan a long time. I have seen some terrible players. Not sure I have ever seen a worse centre midfield pairing than Winks and Sissoko. Can't pass the ball."
"Wonderful goal from Orsic. Terrible performance from us so far. Love Winks as a person but he's not good enough!! Sissoko has lost his mind this game and Ben Davies is the worst player i have ever seen"
Do you think Sissoko played well?
No, he was horrible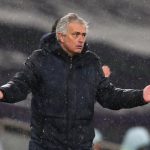 Yes, he was OK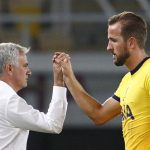 Sissoko has been heavily involved in the Europa League this season for Tottenham and played the full 90 minutes of the first leg last week as well.
However, it is pretty clear that these Tottenham fans have had enough of Sissoko.
"Sissoko has to go. Offers absolutely nothing. Dele looks finished. They should have let him go on loan to PSG a change maybe would have done him some good"
"Winks and Sissoko just aren't good enough"
"Winks and Sissoko are stealing a living at this point. I think they are just not up to the job. An Lloris decision making in distribution is awful. Anyway, great to watch though."
Sissoko is closing in on 200 appearances for Tottenham, but judging by many of the reactions, not a lot of Spurs fans would be keen on seeing much more of Sissoko.
However, given that he is 31 and has until the summer of 2023 on his contract, Tottenham might be stuck with him for a little bit longer yet, which would probably really annoy these Spurs fans.
Certainly, they were not happy with Sissoko's display in this game against Dinamo Zagreb.