A lot of Tottenham Hotspur fans have flocked to a post from The Spurs Web that contains footage of Jose Mourinho talking to Sky Sports about Michael Oliver.
The footage taken from Football Daily includes Mourinho claiming that his penalty record with Oliver is "astonishing" and that he thinks that he could have been "tired".
This has drawn the attention of these Tottenham fans who are fuming.
"Not a fan of the excuses, but he is right, premier league referees are genuinely awful, easily the worst of the top 5 leagues"
"Oh dear lord Jose"
"We were shocking but it wasnt a penalty either"
"Agenda! Always has been!"
Do you think Mourinho is right to complain about Oliver?
No, this result was on him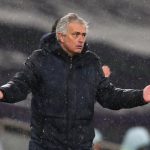 Yes, it was the ref's fault we lost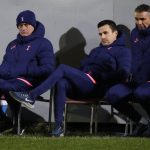 Oliver adjudged Davinson Sanchez to have fouled Alexandre Lacazette and Lacazette stepped up to convert the penalty to hand Arsenal a win in the North London derby.
Tottenham took the lead thanks to a magical Erik Lamela goal, but they didn't play well, and the Gunners deservedly won the match.
This post continued to draw in Spurs fans who had their say.
"Master of deflecting. The real issue is Spurs were awful today and Mourinho could not change that trajectory at half time. If Spurs had played well I wouldn't have minded bringing up the penalty challenge."
"If we tried to score goals we wouldnt be worrying about the ref"
"Yes the ref was awful but he was awful for both sides. Insane red card down to Lamela"
Clearly, Mourinho was not happy with the penalty, and though some Spurs fans agree with him, others feel like the defeat was on him because of the way Spurs set up.
Tottenham were on a good run, but after that crushing defeat, they are now six points off the top four.