Tottenham Hotspur fans on Twitter have been reacting to recently posted footage of Lilywhites winger Gareth Bale. 
This comes after Spurs news Twitter account @thespursweb shared a post on their page that contained footage, originally posted by Football Daily (via Sky Sports), of Spurs full-back Ben Davies shaking Bale's hair after the final whistle of the north London club's recent 4-0 win over Burnley, in which Bale scored twice.
This Spurs page then captioned their post claiming, rather humorously, that Davies was "taking his life into his own hands" by touching Bale's hair.
This post then gathered a lot of replies from Spurs fans who were quick to share their thoughts on this footage.
So, what did these Tottenham fans have to say in response to this footage of Bale and Davies after the Burnley win?
"#33 it's time to pack them bags, how dare you touch Bales hair…." 
"You can tell he didn't like that" 
"Wasn't happy was he." 
"Thatl be him injured now for 3 weeks." 
"He's hiding something under that" 
"If this was anyone other than Welshman Ben Davies Bale might have thrown fists." 
Bale started the game against Sean Dyche's side and managed to provide an assist as well as score a brace before being substituted off in the second half of the match.
Do you think Bale can keep his form up until the end of the season?
Yes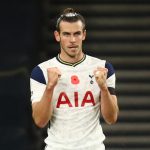 No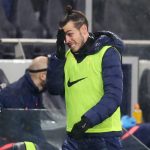 Looking at the replies to this post, it appears that some of these Spurs fans didn't seem to think Bale liked having his hair touched by Davies, even though he appeared to be doing it in a friendly way.
Moving forward, if Bale can continue scoring goals and providing assists for the club throughout the remainder of the season, there's no doubt he'll keep getting praise for it, but perhaps his teammates should leave his hair alone.