A lot of Tottenham Hotspur fans have flocked to a post from Hotspur Related, which has relayed news from the Daily Telegraph concerning Jose Mourinho and his training methods.
They claim that a section of players are unsure about Mourinho's training methods and also the way he criticises players.
This has drawn the attention of these Tottenham fans who are fuming with these claims.
"Same players who quit on Poch have quit on Morinho and will quit on whomever is appointed next. It's the same story and the same soft, entitled mentality that has led our club to literally zero trophies in over a decade. We're re-playing the last days of Poch right now."
"Players who have won nothing, questioning methods of a Coach who's won everything. State of the club."
"There has to be some fallout from the last 2 poor performances, wether it be players , staff or management ! The whole set up has gone very bad and very wrong. The board cannot sit back and do nothing after all the investment made with the stadium and Jose at huge costs"
Who is to blame for this situation?
The players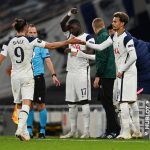 Mourinho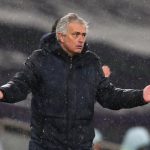 There were similar claims just before Mauricio Pochettino was sacked, and it seems as if the same problems are emerging again, which has angered these Spurs fans.
"They will always blame a manager instead of their own incompetence. They did it with poch, they are doing it to Jose and they will do it to the next one."
"Just weed them out. Sucks having 6/7 championship players in our squad."
"Let them go, replace them."
So, things do not look great for Mourinho, and it has been a bad week for Tottenham as they lost the North London derby and were then knocked out of the Europa League by Dinamo Zagreb.
However, judging by most of these Tottenham fans' reactions, they think that the players are to blame and considering these are the same sort of problems that cropped up under Pochettino, maybe it is the players to blame.