A lot of Tottenham Hotspur fans have flocked to a post from The Spurs Express, which has relayed news from Calcio Mercato regarding Giovani Lo Celso.
It has been claimed via Spanish sources that Cristiano Ronaldo has approved the signing of the Argentinian from Spurs, and apparently Tottenham want €25m (£21.64m) for Lo Celso.
This has drawn the attention of these Tottenham fans, who don't believe the club would engage in such an agreement to part with the midfielder.
"1. Levy would never let him go for anything less than we paid. 2. Ronaldo has never watched Lo Celso play football. 3. Players do not approve signings for their club."
"Ah yes, Daniel Levy extremely known for selling signings for half the price he paid for them within 2 seasons"
"Absolute waffle"
Do you think Lo Celso will join Juventus in the summer?
No, he is staying here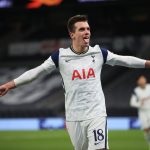 Yes, he is away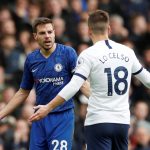 Spurs permanently signed Lo Celso in January 2020 for £27.2m, so it seems strange that they would be willing to accept less for him this summer.
The 24-year-old has suffered from injury problems in his time at Spurs, but he has also received a lot of praise from Jose Mourinho for his performances this season.
So, we can see why these Spurs fans are not convinced by this transfer claim.
"Levy taking a 20 mill loss on Lo Celso after 18 months at the club. These papers don't know levy"
"€25M will get you his injured leg, €25M for the other one. Levy would never sell at that loss."
"Utter nonsense."
Lo Celso averages a 6.56/10 rating in the league for Tottenham (as per WhoScored), which would rank him in 20th place in Juventus' squad, so we are not really sure why they would want him in their team.
However, it is clear that these Spurs fans are convinced that Daniel Levy would not sell Lo Celso for that amount of money.