Former Southampton forward Kevin Phillips doesn't think that Danny Ings can attract a move to a Champions League club this summer.
The 28-year-old, valued at £18m on Transfermarkt, is currently entering the last 18-months of his contract at St Marys, and reports back in January had suggested that Tottenham Hotspur were 'monitoring' his situation in preparation for a bid in the summer.
And speaking exclusively to Football FanCast, Phillips thinks that Ings' personal ambitions, combined with the timing around his contract would suggest that he could be on the move come the next transfer window, although he doesn't think that the Saints man is certain to get the move that he wants.
He said: "As much as Southampton fans won't thank me for it. I think himself he even came out at one point and said he wants to play Champions League football, so that suggests to me he would like to move on and try at this stage of his career.
"So I possibly could see him moving on. It's just a case of, he is a little bit injury prone. We have seen what he can do, I'm not doubting that. I think he's a fantastic striker, scores great goals, good movement, but he is a little bit injury prone, so I think who would take him who would finish in the Champions League spot?
Will Ings leave Southampton in the summer?
Yes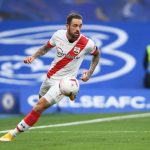 No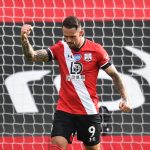 Phillips is right to bring up Ings' track record when it comes to injuries, which doesn't exactly make for the most pleasant of readings, but that doesn't mean a move should be completely ruled out.
Whilst that might relegate him to a backup role at a bigger side, if you take a look at how much a side like Manchester City rotate in the competition, then someone like Ings can still get the opportunity to play. If he's willing to accept that sort of role, then there's no reason why a move to a Champions League side should be totally off the table.