TalkSport pundit Simon Jordan thinks that the end could soon be near for Newcastle United boss Steve Bruce.
Newcastle United have been on something of a major slump in recent weeks, without a win in their last six in the Premier League and currently sitting just two points away from the relegation zone. Despite this, there have been claims made that owner Mike Ashley still has faith in Bruce to keep them out of trouble and maintain their top-flight status.
But as heard on the TalkSport Daily podcast, Jordan doesn't think that faith is going to last for much longer if results keep going the way they have been.
He said: "Steve is moving to the territory of the red line, i.e. he is in a situation where you're now at the point where, as an owner, you're looking very, very carefully at whether you're better off without him than you are with him.
"Of course, four or five weeks ago, to certain groups of Newcastle fans, the reasons why they beat Everton was because of Graeme Jones, and the reasons why they beat Southampton was because of Graeme Jones' inclusion, and they will have a closed mind. I look at the Newcastle perspective and you are in the territory now where Steve has not done enough."
Do you think Bruce will walk away?
No, he is greedy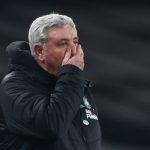 Yes, he might see sense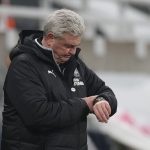 TIF Thoughts on Simon Jordan's comments about Steve Bruce's future…
It is interesting that Jordan should bring up assistant coach Graeme Jones in this, because his impact on the team was hailed by the Newcastle United fans when he first joined the setup, as well as by some in the media following their win at Goodison Park.
And it could well be that if he can have the same impact when given the big job as he did when he moved into the backroom, then that might just be the boost that Newcastle United need to get themselves out of the rut they are in.
It's now just a question of whether or not Bruce will stay on for the whole season, and if he doesn't, whether it will be Jones that is made to take over.