Seb Stafford-Bloor has been speaking on the latest edition of The Athletic's Tifo Podcast about the Premier League relegation battle and other topics.
One of the topics that he spent some time covering was Newcastle United, and he claimed that the players at the club are not happy, and that the players of relegation rivals Fulham are much happier.
This seems like a fair claim to make, considering Steve Bruce believes he has a mole in the squad as stories about a bust-up with Matt Ritchie and complaints about the squad's number of days off have been leaked to the press in recent weeks.
This was then followed by a story on Allan Saint-Maximin being leaked to the press, and it is arguably no wonder they are unhappy because the Toon have won just two league games since they beat West Bromwich Albion in December.
Certainly, Stafford-Bloor believes there are problems, and because of those, he backs Fulham to survive.
He said: "I would always put my money on the happier group of players, the happier collection of personalities, which Newcastle most certainly isn't.
"Conversely, if you listen to Fulham's players talk about Scott Parker, they're all in; they want to play for him, they want to succeed.
"I think you're seeing evidence of their progress on the pitch, even if they aren't quite getting the points they deserve."
Do you worry about the dressing room?
Yes, there are clearly problems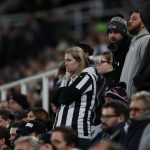 No, everything is fine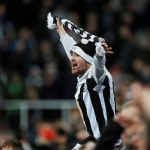 TIF Thoughts on Newcastle…
There are also thought to be a few Newcastle players unhappy at the treatment of Matty and Sean Longstaff, so there are clearly a lot of problems in the Toon's dressing room.
Newcastle also have a tough set of fixtures, with the likes of Liverpool, Tottenham Hotspur, Manchester City and Leicester City all still to play.
So things are not looking good for Newcastle, and we do worry for their Premier League future.