Seb Stafford-Bloor has been speaking on the latest edition of The Athletic's Tifo Podcast about the Premier League relegation battle.
One of the clubs which he spent a bit of time talking about was Newcastle United as they fight to stay in the Premier League; however, he revealed that he doesn't care about the Toon's battle to stay up because next season would be exactly the same.
He said: "Newcastle, I don't care about because Newcastle will be exactly the same next season, as they have been for pretty much a decade.
"It will just be the same old struggle, and we'll get to this point of the year and 'oh Ashley hasn't spent any money again, and now what we're going to do? Should we get rid of Steve Bruce and bring in Mike Walker?'
"So I'm not really that interested in Newcastle as a spectacle.
"I have endless sympathy for what's happening at the club and the town and the region and the way the supporters have been treated.
"But do I want to go through another chapter of this story? No, because I've read it so many times before."
Do you agree with Stafford-Bloor?
No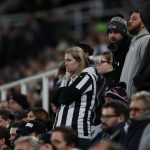 Yes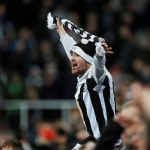 TIF Thoughts on Stafford-Bloor's comments…
If you look at the Toon's record under Mike Ashley, it is easy to see what Stafford-Bloor means by that 'same old struggle' because since Ashley took over the club in 2007, Newcastle have achieved three top-ten finishes and have been relegated twice.
The one season they finished fifth, instead of building on it, they finished 16th the following season, so we can see why Stafford-Bloor is bored of the Toon.
However, it still seems a bit harsh to basically want them to be relegated especially considering the lack of relegation clauses that could put the club under real financial pressure; so while we see Stafford-Bloor's point of view, we disagree with him.