Pundit Pete Donaldson has recently slammed Newcastle United's decision to hand Dwight Gayle a new contract.
Donaldson was one of the guests on the latest episode of The Football Ramble podcast and the panel talked about numerous issues involving English football. One topic of discussion was the new contract for Gayle and Donaldson believes that it is a Championship contingency plan for the Magpies, as they can still go down.
Does it make sense to hand Gayle a new contract?
Yes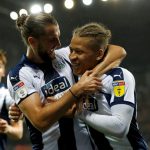 No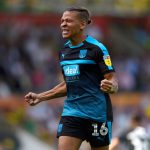 The Athletic recently reported that Gayle has signed a new contract at Newcastle, though it appears the club are yet to confirm this. It is thought his new deal will run out in 2024, which means that he could stay at the club around the time when he's close to turning 35. The decision from the club doesn't seem to have gone down well with some of their fans.
Donaldson talked about this decision, saying that he's probably not good enough for the Premier League and neither is the squad. But he could help them score goals in the Championship next season.
He claimed: "It's a massive Championship contingency plan. It has to be, because they're not playing him in the Premier League because he's probably not good enough. I mean, none of the players seem to be good enough at the moment. So they go down and they've got a proven Championship-level striker."
TIF Thoughts on Dwight Gayle…
Gayle is currently 31 and he's played only 293 minutes of football in the Premier League. He played only 15 minutes in the FA Cup and only 25 minutes in the League Cup (as per Transfermarkt).
This shows that the Magpies don't trust him in the Premier League enough. So if they don't trust him, it is strange that Gayle has been handed a new contract. It doesn't reflect well on the club, especially since they are still in the Premier League and still out of the relegation zone.
While Gayle has a good record in the Championship, handing him a new contract when he has hardly played and when there's a relegation scrap on might not be a positive indication for the fans – especially now that the £4.50m-rated man's value is falling steadily.