Luke Edwards has been speaking on the latest edition of the Football Writers' Association's Press Box Confidential podcast about all things relating to Newcastle United.
One of the topics that the Daily Telegraph reporter spent quite a lot of time on was the proposed takeover of the Toon by PCP Capital Partners, PIF and the Reuben brothers that was withdrawn last July.
That takeover is still not officially dead as there is currently an arbitration case against the Premier League, and if it is successful, it is expected that the group will bid again.
However, Edwards feels as if the consortium have fed false hopes into the Toon fans, and ripped into them for the whole process.
He said: "I didn't know who to believe. I didn't even know what I thought about the takeover, and it was cruel.
"It was cruel on Newcastle fans because they had been sucked of all joy, all hope, all ambition by Mike Ashley and then they were told you're going to be the richest football club in the world, and you're going to be the new Man City.
"And it was in lockdown, when all our lives were [bad], and we were stuck in the house and we were sitting on Twitter all day.
"It was cruel because it was wrong, because that takeover wasn't going to happen, and people led Newcastle fans up the garden path; they gave them false hope.
"There were so many lies told. I think it was disgusting what happened with that story, in the end."
Do you think the whole process has been cruel?
Yes, it has been a disgrace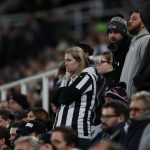 No, it will be worth it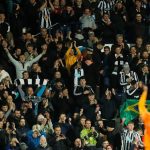 TIF Thoughts on Edwards' claims…
These are some strong accusations, and though he doesn't name anyone specifically, we think it is quite clear to see that he is talking about the consortium because they had previously insisted that everything was fine.
We can't imagine that the likes of Steve Wraith claiming that the deal will still happen has helped either, but it is clear that Edwards thinks that this whole takeover story has been cruel on Toon fans.
We totally agree as the deal was agreed nearly a year ago, and the fans were sold the dream of Mauricio Pochettino and the likes of Philippe Coutinho potentially coming to the club one day, and what they have ended up with is Steve Bruce still in charge and the club lying in 17th place in the Premier League.
Takeover talks have now halted because of the threat of relegation, and this could go on for a while longer yet, but we think Edwards makes some great points here, and we agree with him.