Liam Kennedy has been speaking on the latest edition of NUFC Matters about all things relating to Newcastle United with Steve Wraith.
One of the topics that the Shields Gazette reporter spent some time on was Mike Ashley and his time as owner of the Toon.
Ashley bought Newcastle in May 2007, and nearly 14 years later, he has very little to show for his investment, as Newcastle have been relegated from the Premier League twice, and Ashley has made countless terrible decisions.
However, Kennedy does think that there is one positive that has come from Ashley's time as owner.
He said: "The overall positive is that when Newcastle United is passed on to another owner – hopefully, the owners that we all would like it to be – that it will not be a club that's saddled with debt.
"When the club does change hands, that debt to Mike Ashley will be paid, and there aren't any other outstanding creditors, effectively, apart from the odd little bit of transfer stuff here and there, but nothing major.
"That's got to be the real positive of Mike Ashley's time is that the football club, as frustrating as that has been, has effectively run itself."
Do you think there have been positives from Mike Ashley's reign?
No, not a single one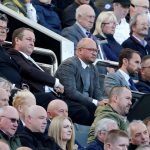 Yes, there have been a few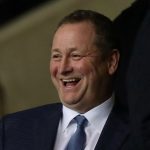 TIF Thoughts on Ashley's time as Newcastle owner…
Under Ashley, Newcastle have rarely had money pumped in by the owner himself, with Ashley preferring to allow the club to run itself and so avoid any substantial debt.
This could be a good thing if the Toon's proposed takeover by PCP Capital Partners, PIF and the Reuben brothers ever goes through.
However, as has currently been the case for a long time, it means that the Toon have not been competitive in the transfer market or improved their training ground, as well as several other decisions that have held Newcastle back.
The Toon has been described as a club with great potential, but Ashley has never realised it, and the best thing that he may ever do as the Toon's owner is to sell it on.