Liam Kennedy has been speaking on a recent edition of NUFC Matters with Steve Wraith about all things relating to Newcastle United.
One of the topics the Shields Gazette reporter spent some time on was the Toon's proposed takeover by PCP Capital Partners, PIF, and the Reuben brothers that was withdrawn last July.
Since then, lots of developments have occurred, including a legal challenge launched by Newcastle Consortium Supporters Limited (NCSL) against the Premier League over the failed takeover.
The group issued a legal challenge in October, and Kennedy provided a short update on where that stands.
He said: "Things have happened behind the scenes, things are moving.
"What I've always said with that – and I've taken some hits for it on social media – it's just: join the dots.
"Have a think about what's going on with the case, have a think about other cases, have a think about the situation where Newcastle United find themselves and just think of the reasoning behind the stall.
"There has been not a lot of public action with regards to NCSL, but I think everybody out there with smarts about them can join the dots on that one and see where things stand.
"I wish I could say more. I wish I knew more."
Do you think NCSL's challenge means anything?
No, they will achieve nothing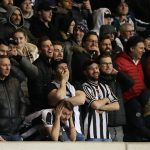 Yes, it is important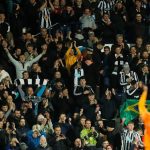 TIF Thoughts on NCSL's case…
When launched, NCSL was very vocal and active on Twitter, but in recent weeks and months, it has been fairly quiet, and it seems as if their case is progressing along.
However, the most important case is surely the arbitration process over the failed takeover involving Newcastle United and the Premier League.
This is important because if the Toon and their legal team are successful, it is thought the consortium will try to buy Newcastle again.
So, that is probably the more important matter at hand in terms of the takeover, but it was interesting to hear an update from Kennedy on NCSL's legal case.