Liam Kennedy has been speaking on the latest edition of #NUFC Matters with Steve Wraith about all things relating to Newcastle United.
One of the topics that Kennedy spent some time on was the club's injury news after Miguel Almiron and Allan Saint-Maximin were ruled out for up to six weeks.
However, Almiron's latest Instagram post suggested that he might be back sooner, and Kennedy also hopes to see the 27-year-old in action for the Toon soon.
He said: "Miguel Almiron has already been on Instagram; he's talking about potentially being available for his international team, talking about the end of the month for the international break.
"Now, if that's the case, then it really does look like Almiron isn't quite as bad as everybody thought. It may be the case that he isn't out for the full time that was suggested.
"Maybe Almiron has got half a chance of coming back before then [the Toon's next three league games]."
Do you think Almiron will be back soon?
Yes, I think he will be back soon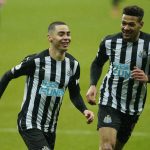 No, he will be missing for a while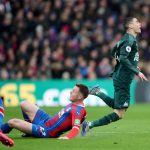 TIF Thoughts on Almiron's injury…
The Paraguayan is Newcastle's second-top Premier League goalscorer this season with four goals and has scored three of those from his natural position as an attacking midfielder.
However, as Jonjo Shelvey said, Almiron is crucial to the Toon for his running ability, and the ground that he can cover, so the fact that he might be back sooner than expected can only be a good thing.
However, in his Instagram post, he did not provide a date that he was aiming for, but certainly, the situation seems more optimistic.
Newcastle face West Bromwich Albion, Aston Villa and Brighton & Hove Albion this month as their fight to avoid relegation intensifies.
We think that if Almiron could make any impact in any of these games, then it would probably be a boost for the Toon.
Therefore, we hope he recovers soon and can play a role in these fixtures.