Liam Kennedy has been speaking on the latest edition of NUFC Matters with Steve Wraith about all things relating to Newcastle United.
One of the topics that he went into great detail on was the proposed takeover of the Toon by PCP Capital Partners, PIF and the Reuben brothers that was withdrawn in July.
The takeover is currently going through an arbitration process, with the consortium hoping that the club will win and allow them to bid again.
However, due to the Toon's perilous league position, all takeover talks have been called off, and the Shields Gazette reporter believes that if Newcastle are relegated, the takeover could be in danger.
He said: "They're buying it because they're buying into the Premier League. Now, the Premier League is one of the most-watched products on the planet, countries all over the world.
"They're not just doing this to make money; they're doing this to wave the Saudi flags.
"Effectively, they want Newcastle to be a showpiece part of their 2030 vision – that can't be overlooked.
"Would they really want to buy a team who's sitting tenth in the Championship? I don't think they would.
"That's just me applying my logic and my understanding to where we stand with this takeover.
"That's not being negative or positive, but it really does focus in on how much of a problem relegation would become."
Do you think relegation would kill the takeover?
Yes, that would be the end of it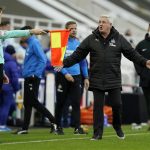 No, it would make it easier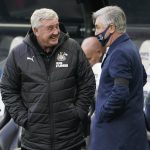 TIF Thoughts on the takeover…
There have been claims that relegation would not actually impact the deal, and the consortium would look to renegotiate their bid; however, Kennedy seems to think they would walk away if Newcastle went down, and that can't be ruled out.
Then there is Mike Ashley, who stands to lose up to £100m from the fee that he agreed nearly a year ago.
So, would he even want to do that deal at that price?
It is unclear, but either way, what is clear is that relegation could be a severe problem for the Toon's proposed takeover, and hopefully, they manage to stay up.