Liam Kennedy has been speaking on the latest edition of NUFC Matters with Steve Wraith about all things relating to Newcastle United.
One of the topics that Kennedy briefly touched on was the club's proposed takeover by PCP Capital Partners, PIF and the Reuben brothers that was withdrawn in July.
Since then, there have been lots of developments, including Newcastle launching a legal challenge against the Premier League that was made public last November.
It was revealed earlier this month that the Toon had lost out on two fronts before the case had even started as they wanted to have a member of the panel removed and also wanted the arbitration to be public, but these requests were rejected.
Therefore, Kennedy spent a bit of time updating fans on exactly what is going on.
He said: "It's all confidential, being brutally honest. So I don't think we will know when the arbitration hearing has started. No, I don't think we will find out.
"I think the only indication we'll get re arbitration, more than likely, if it all goes to plan, is that it's done and this has been found, or that hasn't been found.
"Timescales, people always asking about timescales, and it's how long is a piece of string?
"You could go into an arbitration; it could last a few hours, it could last a few days, it could last weeks, months. Who knows?
"We literally do not know on this one. I suspect it isn't going to be that long, but again, nobody can say with any degree of certainty. We just have to hope things move along at a decent speed."
Do you think arbitration will last a long time?
Yes, it will take ages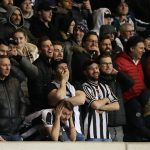 No, hopefully it is quick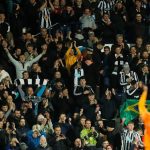 TIF Thoughts on the arbitration case…
It seems as if Kennedy has no idea when the arbitration case is due to start, but he seems to suggest that once it has started, it shouldn't last that long.
So, we will just have to wait and see what happens, but the Newcastle takeover saga has now been going on for nearly a year as Mike Ashley agreed a deal to sell the club in April 2020 and here we are in March 2021, and we are no further forward, with it still unclear if the PIF-backed consortium will buy Newcastle.
On the pitch, things are falling apart as the Toon sit in 17th, just two points above the relegation zone, and this takeover saga is rumbling along in the background.
We hope that the arbitration does start soon so that this saga can finally conclude one way or the other.