Liam Kennedy has been speaking on the latest edition of NUFC Matters with Steve Wraith about all things relating to Newcastle United.
One of the topics that he spent quite a bit of time on was Steve Bruce and his future at the club after it was revealed that Mike Ashley was fully backing his manager despite the fact Newcastle have won two games since 12th December.
However, since then, it has emerged that some players requested to see Lee Charnley because they were stunned Bruce was going to remain as manager.
Therefore, Kennedy thinks that there is a chance that Ashley could change his mind.
He said: "Mike Ashley is a very instinctive, rash kind of person at times. I could see him suddenly now making a decision saying, 'Right, go on then, pay him off. Give him X, Y and Z, we'll move on.'
"I could see that happening. I think it's really unlikely – really unlikely – but it's a possibility.
"Without that, we're stuck with Steve Bruce until the end of the season.
"Steve Bruce's got a year left on his contract. Mike Ashley does not want to sack Steve Bruce, doesn't want to do it.
"Even Steve Bruce has effectively been begging to be sacked for about the last month, and he will not pull the trigger on him. It's quite amazing. It's amazing."
Do you think Ashley will sack Bruce?
No, it won't happen now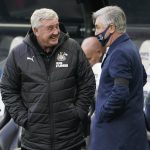 Yes, he could still go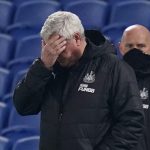 TIF Thoughts on Ashley and Bruce…
It is claimed that the main reason Ashley has decided to stick by Bruce is because of the loyalty Bruce has shown the Toon's owner, which seems bizarre considering how the season has gone for the Toon.
They have nine games to save themselves from relegation and still have a two-point lead over Fulham; however, their fixtures are about to get a whole lot tougher, and it is hard to see where they pick up the required points to stay in the league.
The only hope the Toon might have is if Ashley changes his mind and sacks Bruce, but if things remain the way they are Newcastle are only going one way, and that's down.