Liam Kennedy has been speaking on a recent edition of NUFC Matters with Steve Wraith about all things relating to Newcastle United.
One of the topics that he spent some time on was the Toon's proposed takeover by PCP Capital Partners, PIF and the Reuben brothers and its ongoing legal battle.
Newcastle's legal challenge over this proposed takeover was made public last November after the deal was withdrawn last July.
However, as of the start of this month, the arbitration case had not started, and Kennedy revealed that the whole process is confidential, so we are unlikely to hear much about it.
He said: "It all is confidential at the moment, there's not going to be the big reveal that we [saw] a couple of weeks ago.
"This is going to happen, and it's going to happen without our knowledge, effectively, and then I think we'll find out when there is some kind of result, whichever way it's gone.
"Unfortunately, I wish I could give more than that and I wish I was sitting in a position where I could steer you and say that 'I knew', but I don't.
"It's confidential, and that's the way it should be. If it wasn't confidential, and it was leaking out everywhere, then there would be real problems."
Do you think Newcastle will win their arbitration case?
Yes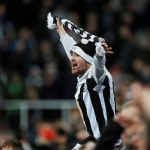 No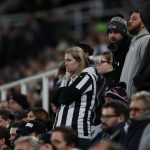 TIF Thoughts on the arbitration…
It looks as if Kennedy knows nothing and there has been very little said about it since a statement from the Toon confirming that they had lost on two points before the case had even started.
One was to make the case public, and the other was to remove one member of the panel; however, both requests were rejected, and it is unclear what happens now.
However, this is an important case for Newcastle because if it is successful, then it is thought that the consortium will bid again, and the takeover could happen.
We hope that it does, but it looks like we won't be finding out much more about the arbitration case.