Liam Kennedy has been speaking on the latest edition of NUFC Matters with Steve Wraith about all things relating to Newcastle United.
One of the main topics that he spent some time on was Steve Bruce and what he actually does on the training ground.
Kennedy appeared to suggest that bizarrely, Bruce takes no part in the coaching sessions and merely picks the team.
He said: "It's my understanding that Steve Bruce selects personnel in this team, he picks this team, and that's why we see certain selections, he picks this team.
"He doesn't do the training; he doesn't do anything else. My understanding is that's all down to [Graeme] Jones and the coaches there.
"He doesn't do any of that, but he still selects the team. So you can see there where the divide is, you can see there that could easily cause problems for anybody."
Has this surprised you?
No, the man is a joke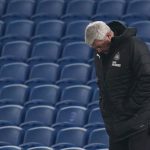 Yes, thought he cared more than that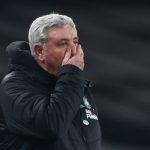 TIF Thoughts on Bruce and training…
This seems absolutely staggering that Bruce picks the team but does nothing else with the team.
This could explain why the likes of Jonjo Shelvey keep getting picked despite turning in poor performances against Aston Villa and Manchester United recently.
If all Bruce does is pick the team, then the question has to be asked, what is the point of having him and paying him?
Surely someone like Graeme Jones, who coaches the players, would better understand who should play, rather than someone who takes no part in the coaching?
We are stunned to hear this and what makes it even worse is that after that horrible defeat to Brighton & Hove Albion, Bruce has decided to give his players six days off, which we think is ridiculous.
Surely these days should be spent training and working on what went wrong against the Seagulls?
Either way, Bruce better hope that it works and his team get the results they need from the remaining nine games to stay in the Premier League.