Liam Kennedy has been speaking on the latest edition of NUFC Matters with Steve Wraith about all things relating to Newcastle United.
One of the topics he spent a lot of time on was Steve Bruce's future after the Toon's dreadful 3-0 defeat to Brighton & Hove Albion.
Newcastle were abject, and after the game, some players thought Bruce had been sacked, only for it to emerge the following morning that Mike Ashley was sticking with Bruce, which was said to have stunned some players.
However, Kennedy thinks that even Bruce knows that his time at St. James' Park is up.
He said: "The players believe he's finished, the fans believe he's finished.
"I think deep down he knows he's finished as well, because he's changed in the last week – gone is that confidence, the bravado, the finger-pointing, the 'I'm going to find the mole', all that kind of rubbish that he came out with over the last 18 months or whatever, 'I'm going to do this my way, I'm coming out fighting, the gloves are off.' I think we need the gloves back on because this is absolutely horrendous.
"But it's all gone. There's none of that, and looking at him, he looked like a really sorry, tired, almost sadly pathetic, man."
Do you think that Bruce knows he is finished?
Yes, he must realise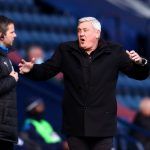 No, he probably thinks he is fine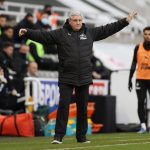 TIF Thoughts on Bruce…
The Toon manager refuses to resign from his position, but surely he doesn't have that much longer left?
Newcastle have won two games of football since  12th December, and yet the club have not made the move and sacked their manager.
They still have a two-point gap and a game in hand over Fulham, but the Toon arguably have a tougher set of fixtures on paper than Scott Parker's men.
So, it doesn't look too good, and we will have to see if Bruce can get anything from his players to win the games they need to stay in the Premier League.