Liam Kennedy has been speaking on the latest edition of NUFC Matters with Steve Wraith about all things relating to Newcastle United.
One of the topics that the Shields Gazette reporter spent some time on was Steve Bruce's future after the Toon drew 0-0 with West Bromwich Albion to make it two wins in their last 15 league games.
After the game, Luke Edwards claimed that Bruce was not in any danger of being sacked, and then there were also reports about the compensation package that Bruce would get if he was to be dismissed.
This led Kennedy to provide his view on the situation, and it seems as if those at the top of the club don't want to sack Bruce.
He said: "Steve Bruce's sacking is the decision they do not want to take; they played their cards six weeks ago when they brought in Graeme Jones.
"They believed, with the point gap, that that would be enough, just enough to see Newcastle United home; always the same – just doing enough. It hasn't been, it doesn't look like it's going to be, and that decision is looming large again.
"My information is it's the decision that that football club does not want to have to make. It would cost them a fair bit of money [to sack Bruce]; we've seen the reports this week. I don't know for a fact what the compensation is – nobody will – but it doesn't sound good with the region that people are talking about."
Do you think Newcastle will sack Bruce soon?
No, we will keep him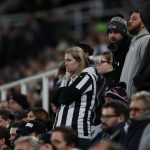 Yes, he will be sacked soon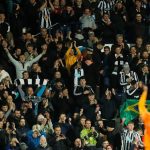 TIF Thoughts on Bruce…
The Times claimed that should the Toon sack Bruce they would have to fork out over £4m in compensation; however, surely that is a price worth paying if it meant Newcastle stayed in the Premier League?
Their current form is shocking, and it seems incredible that Bruce is still in charge of the Toon as they slip closer to the relegation zone.
He was happy to have left The Hawthorns with a goalless draw on Sunday despite the fact the Baggies have conceded the most goals in the league.
However, it looks like he will still be in charge of Newcastle, with the board seemingly scared of replacing him.
It could prove to be a very costly decision at the end of the season if they don't act sooner rather than later.