Liam Kennedy has been speaking on a recent edition of NUFC Matters with Steve Wraith about all things relating to Newcastle United.
One of the topics that the Shields Gazette reporter spent some time on was the club's proposed takeover by PCP Capital Partners, PIF and the Reuben brothers that was withdrawn in July 2020.
This proposed takeover is currently going through a legal process to see if the consortium can re-submit their bid to buy Newcastle.
However, the Toon are in relegation trouble, and there have been claims that relegation would not impact the takeover.
Still, Kennedy doesn't think that going into the Championship will help, because the EFL's tests are similar to the Premier League's.
He said: "It's not going to be easier. Tell me any league organisation that's going to totally go against the Premier League.
"The Football League live off the Premier League. Yes, they do their own tests; yes, they're a totally independent organisation, [but] without the Premier League, the Football League is dead. It is finished. It does not exist.
"There is no way the Premier League are going to find X, Y and Z wrong with this takeover and will not pass it, and all of a sudden in May, because you become a Championship side, does the Football League go, 'I know they didn't want to pass it, but we will, we've got no problems.'
"Doesn't happen, [it] ain't going to happen. This seems to be a rumour that's gone around time and time again. Some people believe it is absolute. It just isn't true. The tests are largely aligned. They're effectively the same thing."
Do you think relegation will end the takeover?
Yes, it will be over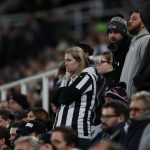 No, it will still happen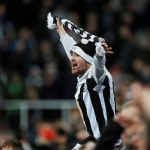 TIF Thoughts on the takeover…
This means that relegation is unlikely to make the takeover easier to pass, and though there are suggestions that the takeover will still go through, there are also claims that the deal will collapse if the Toon are relegated.
The best way for Newcastle to avoid any of these conversations is by staying in the Premier League, but given their current position in the table, that is far from certain.
We will just have to see what happens with both the arbitration case and the Toon's fight against relegation, as both could significantly impact Newcastle's long and short-term future.