Liam Kennedy has been speaking on the latest edition of NUFC Matters with Steve Wraith about all things relating to Newcastle United.
One of the topics that he spent some time on was the Toon's proposed takeover by PCP Capital Partners, PIF and the Reuben brothers that was withdrawn last July.
While Kennedy talked about this, he mentioned Mike Ashley's thoughts on the deal and what he could do if the Toon are relegated.
The deal is currently going through an arbitration process that, if successful, would allow the consortium to bid again; however, Newcastle are in relegation trouble, and if they are relegated, the value of the club could drop dramatically.
It is thought that the consortium would still be interested in the club, but it is unclear if Ashley would drop his asking price, which concerns Kennedy.
After being asked by a fan over the chances Ashley could receive compensation from the Premier League, Kennedy thinks that he could be entitled to something if the value of the club drops in the event the arbitration case is successful.
He said: "The elephant in the room with that suggestion is that Mike Ashley will lower his asking price for the football club at all.
"Let's run with that hypothesis, yes, he would have a very, very strong case for compensation against the Premier League should that be the case, should Newcastle United suddenly drop in value and he completes a sale or is presented with a new deal from the same buyer at a much lower price.
"I think he would have a massive case for compensation."
Do you think Ashley would agree a lower price?
No, not a chance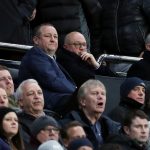 Yes, he wants out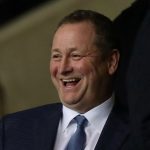 TIF Thoughts on Ashley and compensation…
So, it seems unclear if Ashley would agree to sell to the consortium for a lower price than the one he agreed nearly a year ago if the Toon were relegated.
However, if he does agree and the club win their arbitration case, then it seems as if the Toon owner could claim compensation from the Premier League to ensure he gets that fee of £300m he agreed in April.
So there are a lot of things that could still happen in this takeover saga, but we think that this means that even if Newcastle are relegated, the takeover is not dead, which can only be considered a good thing given the state the club find themselves in.