Liam Kennedy has been speaking on the latest edition of NUFC Matters about all things relating to Newcastle United.
One of the topics that he spent some time covering was Mike Ashley's decision to keep Steve Bruce despite the Toon's dreadful run in the past few months.
Ashley has decided to stand by Bruce and hopes that he is the man who can lead the Toon out of the trouble they are in.
However, Kennedy clearly feels that Bruce is the problem at NUFC, describing the thinking behind Ashley's decision to not change manager this late on – as he had done prior to the Toon's previous two relegations – as 'flawed'.
He said: "It's flawed logic because I believe Steve Bruce is the root cause in a lot of the problems that Newcastle United face now on the field.
"The root cause of the squad problems, the root cause of the really poor results, the root cause of the terrible football, the root cause of the inexplicable decision-making in terms of selection, all of that comes down on to Steve Bruce, and I think he's a toxic member of this Newcastle United coaching staff.
"I think if you just plucked him out, I think you would probably see a 5-10% boost, which is probably all it's going to take in certain games from a lot of the players, and I think Newcastle would get the results to stay up.
"I don't believe it's too late. I think they could make that change. They are not going to make that change. So it's all hypothetical."
Do you think Bruce is toxic?
Yes, he is awful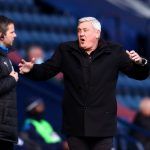 No, he is just hopeless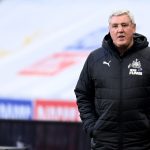 TIF Thoughts on Bruce and Ashley's decision to keep him…
This is a brutal assessment of Bruce from the Shields Gazette reporter, but after the latest claims about his conduct, then maybe Bruce is a 'toxic' influence on the team.
Either way, it will be a huge call for Ashley to make on the club's manager as it could shape the destiny of their campaign.
Certainly, Bruce has done nothing to help Newcastle this season, and after spending just over £100m on new players in his time at the club, he has the Toon in 17th place, which is shocking.
However, Newcastle are not going to sack him, so they just have to hope that the players pull together to get enough points to keep the Toon in the Premier League, but by keeping Bruce, we think they are harming their chances.
In other news: 'That's the point of no return' – Mark Douglas drops claim over Bruce's future at Newcastle