Football finance expert Kieran Maguire has been speaking on the latest edition of The Price of Football podcast about all of the financial news from around football clubs in England.
One of the clubs that he talked about was Newcastle United and, in particular, the recent report stating that they don't have relegation clauses inserted into the players' contracts.
So, if the Toon do go down, the players would not be taking a wage cut, putting the club under huge financial strain.
He said: "If you drop out of the Premier League, then realistically, for a club like Newcastle, its revenue is going to fall by £60-70m in all probability in the first season, and then drop even further, should they not bounce straight back up to the Premier League.
"So, therefore, there is a logic in saying, 'if our income's coming down, then we ought to do something to plan for that, in terms of cutting our costs.'
"And this was a report, I think it was in The Times, saying that Newcastle don't appear to have relegation clauses.
"They have a wage bill which exceeds £100m a year, and the average wages are at £40,000 a week. If you're doing that on Championship income, that can be really scary.
"Clearly, some players will be sold if they do go down; there will be some interest from the Premier League – but you could end up with a situation similar to what we saw in terms of Sunderland, with Jack Rodwell, who ended up in League One on £70,000 a week."
Are you worried about Newcastle's finances if they are relegated?
Yes, we will be in trouble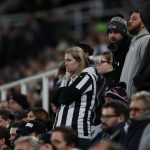 No, it will be fine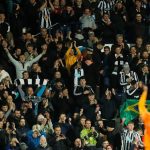 TIF Thoughts on the Toon's finances…
If Newcastle get relegated, they could be in real trouble as due to their failure to not include relegation clauses, Maguire claims that the Toon's wage bill is over £100m per year and their revenue would dramatically fall.
So, there could be some huge financial problems if Newcastle are relegated, and that surely makes it vital that they stay up this season.
However, that is far from certain given their current league position and form.
Hopefully, they manage to stay up this year to avoid this potential financial disaster.