A lot of Newcastle United fans have taken to Twitter to vent their frustrations at their manager Steve Bruce following a tweet about one of their young prospects. 
United's 18-year-old prospect, Elliot Anderson, played for England U19s against Arsenal U23s during the week and The Athletic's Chris Waugh reported the positive impression the youngster has left on the England camp.
The midfielder has featured eight times for Newcastle's U23s this season in Premier League 2 and has managed to find the back of the net five times in those games (via Transfermarkt).
On the back of his performance for England, the Toon Army took to Twitter to display their frustrations felt towards Bruce for Anderson's lack of opportunities in the first team:
"Really feel for him and Matty. They see the likes of Shelvey and Hendrick be absolute nothing players week in week out yet they can't get anywhere near the starting lineup."
"From the little time he got in cup game against Arsenal you could tell he'd be comfortable in the step up. He certainly didn't panic when in possession in tight space, some of the first team in that situations launch the ball 50yrds"
"We have the slowest midfield in Shelvey & Hendrick and what do they offer and produce? Nowt… Shelvey the odd pass but how often is that it's not good enough I would bring the kid in, He's got heart drive and determination"
"No chance while Bruce is at the helm, the kid deserves a chance, seen more in his 2 sub apps than Joelinton has offered in 50 games"
"

Of course it won't. Incredibly frustrating when we're looking for a spark and we have players that have the potential to do it not involved. Those in the team have proven again and again they can't deliver. Teams must look forward to playing

#nufc

, there is no threat"
"Of course it won't. Bruce hasn't a clue how to nurture talent or he would have used him before now. Bruce will stick by his mates in the team, the ones that defend him at every opportunity"
Should Bruce give Anderson a chance?
Yes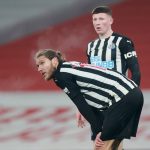 No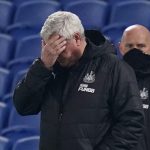 Anderson made his professional debut for the Magpies in their 2-0 defeat to Arsenal in the FA Cup back in January, however, he has not featured since for Bruce apart from a brief appearance against the Gunners in the league a week later.
From the replies to Waugh's tweet, it is pretty apparent the Toon Army want to see Bruce give the youngster a chance given the position they find themselves in the table and the way they evidently feel about the current starting midfielders.