Newcastle United fans have been reacting to comments made by January signing Joe Willock about his future at the club.
The 21-year-old midfielder signed for the club on deadline day and has quickly integrated himself into the side, already becoming their third-best player in terms of their WhoScored rankings and scoring on his debut in their win over Southampton.
And speaking in an interview with The Sun, the Arsenal-loanee talked about his future and seemed to hint that he would be more than happy to stay up on Tyneside for a little while longer: "I'd been at Arsenal since I was four and a half, so coming to a new club, coming up north to Newcastle was a bit scary. But as I came here and settled in and saw the love from the fans that I'm receiving, of course I'd love to continue playing here."
His comments were relayed to the Newcastle United fans via The Chronicle on their Twitter feed, and there was an outpouring of support for the youngster, valued at £14.4m on Transfermarkt, with many fans hoping that they'd turn his deal into a permanent one soon. Although there was some apprehension about whether or not that deal would be possible if they were still in the Championship:
"If we stay up I'd love to have him permanently, However For as long as Bruce is here it doesn't matter who we sign"
"Yeah, would def take him. But he'll move to a Premier League team next season."
"Wonderful.. will he play for a Championship club"
"Have him in a heartbeat"
"Sadly he's probably our best CM player and only played a few games, will get better and happy to say I was wrong about him. Sign the lad if possible"
"We'd love him to stay, I suspect he won't unless a big change at the top and we survive the drop! Both look unlikely"
Do you want Willock to stay at Newcastle long term?
No, too early to judge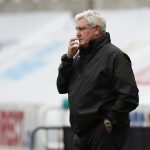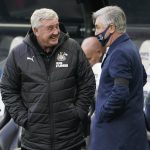 Now there may be a lot of honesty behind these words, but should always be taken with a little bit of a pinch of salt. It's very rare that you'll see a player come out and say in public that he hates playing for his current side.