A lot of Newcastle United fans have flocked to a post from NUFC 360, which has relayed quotes from Stan Collymore about Steve Bruce.
In his column in the Daily Mirror, Collymore claimed that Steve Bruce "exudes misery" and questions what about his CV that means he deserves to be in charge of the Toon.
This has drawn the attention of these Newcastle fans, who think that Collymore is spot on.
"An unlikely ally"
"Never thought I'd see the day this muppet was talking sense. But he is spot on"
"Never in a million years did I think it would take Stan Collymore to come out with some sense as a former player now working in the media"
Do you agree with Collymore?
Yes, he is spot on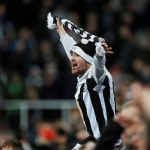 No, he is a bit harsh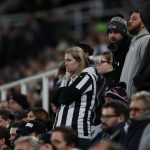 This is a scathing attack on Bruce as the pressure builds on him after Newcastle's gutless display in their 3-0 defeat to Brighton & Hove Albion.
Defender Ciaran Clark has since admitted that the Toon weren't up to it, which is very concerning considering how important the match was.
This post continued to draw in Newcastle fans who had their say.
"Things have gotten so bad that I'm now on the same side as Stan Collymore."
"Only thing I've agreed on anything he's said"
"AMEN STAN!!! What IS on his CV to say he should be anywhere NEAR a PL club again?… He won't quit because he knows this is his last job in the English top flight EVER. He should never have been given this job. Everyone saw this coming."
Newcastle are in 17th and have won just two games since 12th December, yet Bruce is still somehow the manager, and his response to all this was to give his players six days off before they face Tottenham Hotspur on 4th April.
It is no wonder Collymore is so scathing of Bruce, and it is clear that these Toon fans agree with every word he said.
Related posts