A lot of Newcastle United fans have flocked to a post from Craig Hope, which contains his latest story on Newcastle United.
The Daily Mail reporter claims that Matt Ritchie refused to be interviewed after his bust-up with Steve Bruce.
The club wanted him to speak to rightsholders where he would have been asked about the incident.
This has drawn in these Newcastle fans, who are raging with their club and Bruce.
"The club is such a joke at the minute it's beyond laughable so yeah try to put Ritchie up for interview so they can try make it look like he was out of order and Bruce is some sort of unsung hero who doesn't deserve criticism!"
"His man-management is worse than woeful. Shelvey apart I think you'd struggle to find a player who has a good word to say. My main concern is because of Bruce we will lose our best players but also the young talent like Longstaff x2 & Anderson."
"This club is just 1 big mess all the way threw it like every club laughing at us"
Do you think Ritchie did the right thing?
Yes, good choice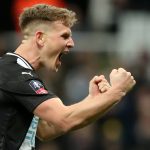 No, he should have listened to the club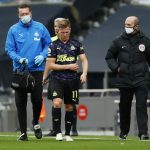 Ritchie has barely featured for the Toon this season as he suffered a shoulder injury early on, but since he has returned from that, he has only played in seven league games.
Then he had his bust-up with Bruce, and he hasn't featured in any of the Toon's games since then either.
Now he seems to have turned down a request from the club, so it doesn't look great for Ritchie's prospects at Newcastle.
This post continued to draw in Toon fans who had their say.
"Speak to rights-holders? Really? "Matt, just read this pre-prepared statement, and it'll all be swept under the carpet". Too right he refused, he understands what the fans a going through like yourself @CraigHope_DM"
"Cemented his status as an icon of our club at the very least."
"The mole strikes again"
Ritchie was an important player under Rafael Benitez and signed a new deal with the Toon in March 2020, but since then, things seemed to have taken a turn for the worse, and we would be surprised if Ritchie is with Newcastle beyond the summer.