A lot of Newcastle United fans have flocked to a post from NUFC 360, which has relayed news from The Times about Steve Bruce's compensation if he is sacked.
The Times claims the Toon's manager will receive over £4m if the club sacks him as the Toon look to avoid relegation from the Premier League.
In the last week, there have been claims that Matt Ritchie and Bruce had a huge bust-up, which Bruce confirmed in his press conference, and that many Toon players are baffled by the number of days off they are having, which Bruce insisted was a load of rubbish.
So, the pressure is growing, and it looks like the club will have to pay Bruce a lot of money if they decide to sack him.
This report has annoyed these Newcastle fans, who are fuming.
"Wow !!! This is NUFC everyone !!!"
"If they don't take the Ritchie bust-up as gross misconduct they're missing a trick."
"The negligence putting the bloke who was a joke figure when he was manager of our rivals on a contract like that. And the fact they're that out of touch they thought it would be a popular choice"
Do you believe this report?
Yes, that sounds like something we would do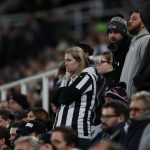 No, we can't be that stupid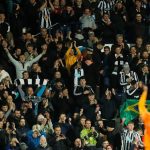 Many Newcastle fans continued to be drawn to this post and had their say.
"I'd like to save 4 million so I can lose 100 million when I sell the club. How Ashley has made any money is ridiculous."
"And what is the cost if we are relegated. The players don't want him there, the fans don't want him there. championship beckons. If I did my half as bad as he has done I would have been out a long time ago with no 'severance' package"
"Disgusting. The game is so distorted and removed from reality it's actually sickening"
This weekend, the Toon face a huge game against West Bromwich Albion, which could ease their relegation fears, but if they lose, what happens?
Do the club finally sack Bruce, or do they persist with him and hope that he can keep them up to avoid paying out this huge compensation fee?
We will have to see what happens, but it is clear that these Newcastle fans have had enough of Bruce.