A lot of Newcastle United fans have flocked to a post from The Chronicle, which contains a link to their live blog including a claim surrounding their .
According to an article in The Independent, even if the Toon are relegated, Amanda Staveley and her consortium will still be keen on buying the club.
The takeover led by Staveley and involving PIF and the Reuben brothers was initially withdrawn last year in July.
However, an arbitration process had raised hopes that the deal could still happen, with the consortium intending to bid again if the challenge is successful.
However, there has been no decision on the arbitration, and the Toon are embroiled in a relegation fight as they find themselves in 17th place.
These Toon fans, though, are unconvinced by these reports.
"Tbf I think Staveley would still be interested if we were in league 1 It's about finding the investment to be able to accomplish what she wants and MA agreeing. I'd be shocked if MA lowered his price by 80mil+"
"Fake news"
Do you believe this?
No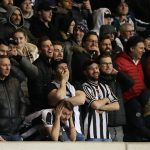 Yes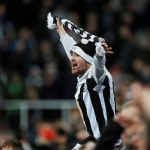 Other Newcastle fans are clearly sick of the whole takeover process.
"This whole thing is draining. Getting sick to death of it being on one minute, off the next and everything in between."
"Yawn"
"Sick to the back teeth of takeover talk. Unless something good, and concrete happens just leave it alone."
"We are going to get relegated and have another year of takeover rumours. How fun is this."
Staveley and her consortium agreed to buy Newcastle nearly a year ago, and since then, nothing has changed as we are still not sure if they are going to become the owners or not.
This has been a painful process, and it is clear that many Newcastle fans have had enough.
However, until Newcastle's Premier League fate is known, it seems unlikely this will be resolved.