A lot of Newcastle United fans have flocked to a post from The Chronicle that contains a link to their live blog.
From here (20:47, 29/03/2021), there is a claim from Luke Edwards in the Daily Telegraph about Steve Bruce.
Edwards states that after a round of meetings, the Toon have decided to keep Bruce, and the Newcastle boss is not waiting for a pay-off after it was claimed he could get upwards of £4m if he is sacked.
This has then been followed by a claim that Bruce is set to make a public vow that he will see out his contract at St. James' Park.
However, it is the news about the pay-off that has got these Toon fans talking.
"Sources close to Bruce…. AKA Luke Edwards. What an utter farce, much like our football club."
"Absolute parasite. If he was a fan and wanted the best for the club he'd have walked months ago. Hopeless."
"Not sure what's worse. The multi-millionaire manager who is clearly out of his depth but won't walk because he loses millions. Or the billionaire owner who's the greediest man in football who won't sack because it will cost him a few million."
Do you think Bruce is waiting for his pay-off?
Yes, he is greedy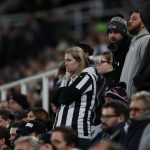 No, he thinks he can keep us up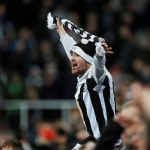 Newcastle are in a shocking run of form, having won only two games in their last 20, but Bruce remains their manager despite this.
After the Toon lost to Brighton & Hove Albion, it was revealed that Mike Ashley was fully supporting his manager, and it seems as if that hasn't changed, so Bruce will be in the dugout for Newcastle's game against Tottenham Hotspur.
This post continued to draw in Toon fans, who had their say on Bruce.
"Bruce is a charlatan"
"Oh well if they say so…"
"Aye right & we was all born yesterday"
It is pretty clear what these Newcastle fans think of Bruce, and despite claims that he isn't waiting for a pay-off, they clearly believe he is.
In other news: 'Open up opportunities' – Finance expert drops FFP claim amid PIF interest in Newcastle