A lot of Newcastle United fans have flocked to a post from former Toon striker Michael Chopra that followed Newcastle's 3-0 defeat to Brighton & Hove Albion.
Chopra revealed that he was "very surprised" that the Toon had not sacked Steve Bruce and claimed that if the beleaguered boss "cared one bit about the club, he would listen to the fans, hold his hands up and admit he is not the right man" to take Newcastle forward as a club.
This has drawn the attention of these Toon fans who are fuming with Bruce.
"And walk away from his payoff …. no chance he'll do that. He knows full well the second he leaves NUFC, he'll never get a PL job again and is clinging on for as long as possible to try and save face. He couldn't care less about the club or the fans."
"He is not in any way one of us."
"He's way out of his depth football has moved on and is on a different level. If he had any dignity he would resign rather than see the club being relegated the man has no honour"
After the Brighton match, Bruce claimed that he wasn't resigning, and then on Sunday, it was revealed that Mike Ashley was backing his manager.
Do you think Bruce will walk away?
No, he is greedy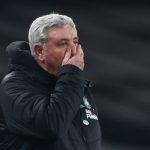 Yes, he might see sense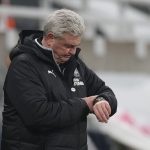 This post continued to draw in angry Toon fans.
"Apparently he won't walk out of the job…!!!! He said it's his "Dream Job" well it's been a nightmare for us..!!"
"He wants his money, he doesn't care about the club"
"Too greedy for that. Waiting for his big pay off."
Chopra made a desperate plea, but it looks like it fell on deaf ears, and the Toon have nine games to get themselves out of this relegation battle, but they have only won two games since the 12th of December.
It is a horrible situation at Newcastle at the moment, and we understand why these Toon fans are angry.