Newcastle United fans have been reacting to claims made by Lee Ryder regarding the battle over a potential takeover at the club.
The takeover, which has been over a year in the making took a step back last week when the club failed in their attempts to remove Michael Beloff QC from his role as chairman of the panel considering its legal battle with the Premier League following the collapse of a Saudi-backed takeover over claims he could be "biased".
Writing in an article for The Chronicle, Ryder has made the claim that owner Mike Ashley still thinks that the deal has been done from his standpoint, as he had agreed a deal to hand over Newcastle United to the Middle-Eastern investors. Ryder goes on to further claim that those involved in the takeover have compared it to winning the lottery, but the supporters have been denied their payout.
News which brought out a flurry of comments from supporters online, none of which were particularly flattering to the owner, with both and off the pitch matters brought up:
"Let's just be clear about this, at £340m it's Ashley who'd have won the lottery. Turning a club with top 6 potential and regular European football into a boring lifeless yoyo club does not deserve 1p profit."
"If the owner believes the club was SOLD last summer – is his thinking that it was price agreed, signed and sealed regardless of relegation? If he wins arbitration versus the EPL &
#nufc
go down, might his next court battle be versus the buyers?
Explains a lot!"
"Give it two months and the top flight won't be our concern"
"Imagine caring more about a takeover and not the actual mess we are in right now."
"Needs to concentrate on the fact we're going to be relegated for a 3rd time on his watch"
"Bla bla bla. Can you not give use some news that is up to date. Steeling a living."
Will this Saudi-based takeover happen?
Yes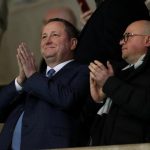 No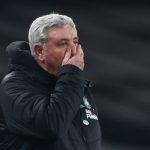 Which might come across as a bit harsh, after all at least it's not him that's holding the deal up at this point. It's not his fault things are stalling.