A lot of Newcastle United fans have flocked to a post from The Chronicle, which contains a link to an article on its website about the Toon's potential summer transfer strategy.
Within the article, there is a claim on the club's finances from Mark Douglas, who states that the club have lost around £40m because of the lack of fans at St. James' Park.
This was highlighted towards the attention of these Newcastle fans by The Chronicle on Twitter, and it seems the supporters have no sympathy for their club.
"So?! They've lost bigger money from single decisions made by those who aren't qualified to do so. There is literally zero sympathy for those at the helm."
"Going to lose a lot more when we get relegated! Sack him now and give us a chance!"
"Probably the same next season if Bruce is still in charge"
Are you surprised by this number?
Yes, didn't think we lost that much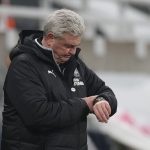 No, thought we might have lost more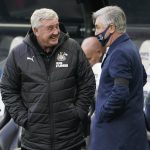 The Toon will lose even more money if they are relegated from the Premier League this season, and given their current position, that remains a distinct possibility at this stage.
This post continued to draw in Toon fans, many of whom pointed out that the club have already wasted £40m on Joelinton.
"We've already lost £40m as we signed Joelinton"
"If Bruce isn't sacked and we are relegated, Joelinton's transfer fee will be approximately a fifth of the whole club's value. Let that soak in"
"40 mill Joelinton just let that sink in"
If this report is true, then that is a huge chunk of money gone, and the report seems to indicate that the Toon will not be spending much in the summer either.
However, it is clear from many of these replies that these Newcastle fans either don't care or think that their club have lost enough money through their own decisions and therefore deserve little sympathy.