A lot of Newcastle United fans have flocked to a post from The Chronicle, which contains a link to an article on their site with comments from Darren Bent.
The former Aston Villa and Sunderland striker, speaking on TalkSport, claimed that if he were Steve Bruce, he would have resigned "for health reasons."
He then claimed that Bruce had done an "okay job" and that the fans have a "problem" with the style of play.
These comments have drawn in these Newcastle fans, who were not happy with Bent.
"Just don't listen to him, he cares not one jot for our club, fans, or City. Just trying to keep his name in the media."
"Hi @DarrenBent please stop talking about Newcastle United. Thanks."
"Darren Bent: "He can't win." At least you got that bit right, Darren!"
"1 word: clueless"
Do you think Bent should stop talking about Newcastle?
Yes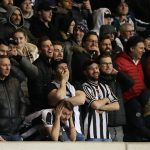 No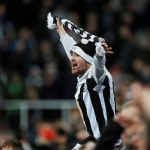 To say that Bruce is doing an "okay job" is quite incredible, given that since the 12th of December, they have won two games of football.
It is no wonder the fans are so annoyed with these comments when they are so clearly wrong.
"Must feel guilty about relegating the Mackems. Trying to crawl back in."
"Don't they realise how ridiculous they sound On what basis has he done an okay job."
"Would he care to explain exactly why he thinks bruce has done an ok job here? Where does that come from? What has he seen that makes a run of 2 wins in 20 ok?"
Bruce has spent just over £100m on transfers since he took over the Toon, and now he has them in 17th place, just two points above the relegation zone.
Bent has clearly got this wrong, and we understand why these Toon fans are hammering him.