A lot of Newcastle United fans have flocked to a post from Craig Hope in which the Daily Mail reporter claims that despite the injuries suffered by Miguel Almiron, Callum Wilson and Allan Saint-Maximin the problems at the club run deeper.
Hope points out that Almiron had been dropped earlier in the season and that Saint-Maximin was set to be dropped before he was sidelined by illness before Christmas.
This has drawn in these Newcastle fans, who are fuming that their club are in this situation.
"We are finished as a club and about to become Sunderland."
"Shambles"
"The set up is rotten"
Do you agree with Hope?
Yes, there are lots of issues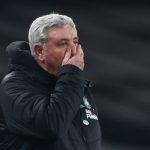 No, it is all just about injuries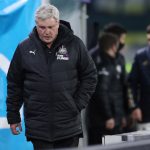 On Tuesday, it was confirmed that both Almiron and Saint-Maximin could be out for up to six weeks while Wilson is still injured.
This means that the Toon head into their three games in March without the players responsible for 16 of their 27 league goals.
However, these Toon fans agree with Hope and think that the problems run deeper than the loss of this trio.
"Spot on Craig, it's far deeper than the players yet strangely no one seems to want to confront Bruce over our shocking form, lack of tactics, disinterested players and now his desire to chuck anyone under the bus to save himself!"
"Well said Craig. You know for a fact if we go down Bruce will just blame it on 'bad luck with injuries' he's such a shameless bloke."
Problems obviously run much deeper than personnel. However, we haven't won a single game all season without at least one of Wilson, Almiron or ASM starting. We're in serious trouble now. #NUFC
Newcastle have won two of their last 14 league games, and they have both occurred since Graeme Jones arrived to help Steve Bruce.
So, it is seems clear that Hope is right, but the loss of this trio is unlikely to help the Toon in their battle against relegation.