Newcastle United fans have been reacting to claims surrounding Steve Bruce and how he and the team plan to spend the international break.
A report in The Daily Mail has claimed that the Magpies boss is intending to give his players plenty of time off over the coming days, including four days off from training this coming weekend from Friday to Monday.
With a number of Newcastle United players away on international duty, there was always likely going to be some tweaks to the training schedule, but given where the Magpies are in the Premier League and their recent poor run of form, some extra work on the training ground for whoever was left should probably be on the top of the agenda if they are to keep themselves out of relegation trouble.
And when the news was relayed to the fans on social media, they could not contain their anger:
"It's just laughable now although as a fan it's just not funny. Pathetic leadership from all sides. No other football club is run like this."
"There is no point in Newcastle United with Ashley and Bruce if they think this is acceptable. Should have been in Sunday and every day to try and put this right. No wonder we are heading for another relegation. Staggering levels of incompetence."
"For an apparent NUFC fan, he really couldn't care less could he?"
"This is truly outrageous. SB has completely lost the plot. No wonder other teams are running circles around our players. They lack any sort of fitness required into today's high-tempo pressing game. Not to mention no tactics."
"This is shocking this mind, no wonder the players don't want to play for him. 6 days off from 9 when in a relegation scrap dear me. He clearly doesn't even want to be here, players don't either just pay him off. I would take anybody who was at least trying"
"Wish my boss gave me 6 days off after not performing for the first 3 months of the year. Absolute joke of a club."
Is Steve Bruce to blame for the team's poor form?
Yes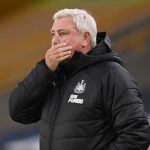 No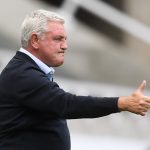 It looks like this is simply the latest act that won't do a lot to calm the incredibly high tensions between the fans and the club at this moment in time.