A lot of Newcastle United fans have flocked to a tweet from Alan Shearer in which he praises Nolberto Solano after the former Toon winger revealed the way the club's current ownership has treated him.
Solano, speaking on Newcastle Fans TV, revealed that the way he was treated by Lee Charnley when he applied for a job at the club was as if he had played for Sunderland.
This then prompted Shearer to tweet about the Peruvian, and he claimed that Solano was a "fantastic player" and a "great bloke".
This drew in these Toon fans, who are fuming that Solano has been mistreated by the club he served over two spells for around seven years.
"Our club has been ripped apart by Mike Ashley, that's clear. But along with the complete demise of team on the pitch, things like this are just as upsetting. We should be having players like nobby involved in some capacity, he understands the club, the fans, the city."
"Yet Steve Bruce, your mate, continues to defend Mike Ashley, calling fans and journalists LIARS when they said Ashley has stagnated the club. That's right… your mate called fans L I A R S and defended Ashley and his puppet Lee Charnley. How can NUFC fans back Steve Bruce?"
"The club's rotten to its core, the whole soul of the club has been lost ."
"Club has no real ambition, look how they treated Kevin Keegan, undermining his ability to sign players such as Luka Modric"
Are you surprised by Solano's comments?
Yes, he should be treated with more respect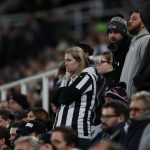 No, this is what I expected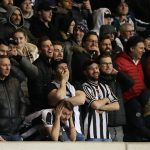 Other Toon fans used Shearer's tweet to praise Solano.
"Never a truer word said. Absolutely class player."
"He is a Legend Nobby and is a Top Bloke I agree with you on that one Alan"
This is quite shocking to hear from Solano, but he is not the first former Toon player to be mistreated by the club; Shearer is another example.
A few years after his short reign as manager, the club changed the name of the bar in St. James' Park from Shearer's to 'Nine', and there have been other examples of Shearer and the current regime clashing in the past.
Certainly, this latest reveal has annoyed these Toon fans.