Newcastle United fans have been reacting to some news regarding player contracts as the club heads into the business end of the season.
With Newcastle United currently deep in a relegation battle, it's only natural to start looking ahead to what the club might look like next season if they were to get relegated, the third time they would have done since Mike Ashley took over, having already done so in 2009 and 2016.
But despite their history and potential of dropping down a division, it appears as though those in charge of the club haven't been all that diligent when it comes to how they handle the contracts of the playing staff.
According to a report from The Times, there are no relegation clauses in any of the contracts for the current Newcastle squad, stating: "Newcastle's policy has been to avoid such clauses to prevent potential signings from being put off. It means that Newcastle, who are only one point outside the relegation zone, would have to carry their full Premier League wage bill into the second tier next season."
The news was relayed to the fans on social media via The Chronicle, and it has left a lot of fans feeling rather angry knowing about the terrible situation the club has set them up for if they were to get relegated:
"Staggering that lessons never learned. When your only objective as a club is premier league survival you would think this would be high up the priority list!"
"For such an astute businessman Ashley isn't really very clever, is he? Potentially the 3rd relegation coming up & he hasn't learned a single thing."
"Of course not. Who's going to agree to something in their contract that they have very little control over? Relegation could be down to other players or poor management, why should they take a pay cut because of that?"
"Great! So no incentive for them to try any harder, they still be on same wage next year no matter what!"
"So what … it's Bruce that should pay their wage anyway if we go down out his £4m pay off for turning a top 10 team into Sunday league pub team"
"Obviously because we shouldn't be in this position, but Bruce is doing an amazing job"
Do you think Newcastle will be relegated?
Yes, we are finished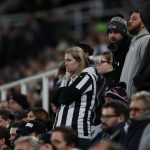 No, we will stay up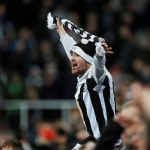 It does come across as a bit naïve, almost as if they never expected it to be a possibility so it never crossed their minds. Now it looks like it could come back to haunt them.