A lot of Newcastle United fans have flocked to a post from NUFC 360, which has relayed a report from Football Insider regarding Steve Bruce.
It claims that Bruce's method of axing players before games has caused problems in the dressing room because he doesn't inform the players himself and leaves it to his assistants Stephen Clemence and Steve Agnew.
This has annoyed these Toon fans who have ripped into Bruce.
"Matt Ritchie was right. The man's a coward"
"He has a track record of this. He did the same thing to players at Villa and Birmingham and wrecked their dressing rooms."
"Shocking"
"Just when you thought he couldn't get any worse"
Are you surprised by this?
No, nothing surprises me about Bruce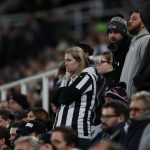 Yes, didn't think he was this bad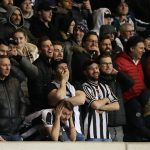 The current Newcastle manager was the subject of a poll from The Chronicle, which revealed that 95% of Toon fans who took part want Bruce removed as manager.
That is a clear message, but the Toon will not sack him.
This latest claim has really irritated these Newcastle fans who continued to tear into Bruce.
"Coward."
"Spineless."
"How's the cowardness you say?"
Newcastle have nine games left to save themselves from relegation, but reports like this suggest that all is not well in the Toon's dressing room, and we will have to see how they perform against Tottenham Hotspur.
However, clearly, these Toon fans have had enough of Bruce and his antics.
In other news: 'That's the point of no return' – Mark Douglas drops claim over Bruce's future at Newcastle