A lot of Newcastle United fans have flocked to a post from NUFC 360, which has a link included to a video from Sky Sports Premier League, which shows exactly what went wrong for Wolverhampton Wanderers' goal against the Toon on Saturday.
Discussed at length, the video and shows the total breakdown in communication between the bench and the players that ended up with Ruben Neves guiding a header past Martin Dubravka.
This drew the attention of these Toon fans who were fuming.
"Matt Ritchie has to take the blame here. Even Sunday League footballers will know he should have covered RWB position until the message had got to Murphy. Shocking from a senior pro"
"Precisely the reason we are where we are and why we've been shouting what we have. It's a shame it's taken "pundits" this long to see it. Shambles"
"It's all Bruce this. How many times did it happen during his tenure? At least 5-6 times I've seen players baffled and looking at each other after a sub is made."
Are you annoyed by this footage?
Yes, pathetic stuff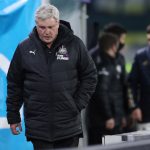 No, it isn't that bad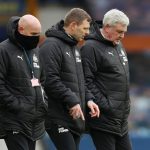 Jamie Carragher does a brilliant job analysing exactly what went wrong, and it is just a total shambles with many players clearly not sure of where they needed to be.
This post continued to draw in angry Toon fans who all had their say.
"Amateur hour. Bruce plodding around with his hands in his pockets as usual too."
"Absolutely unbelievable!!"
"…But not at all surprising"
This goal could prove costly at the end of the season, as if they hadn't conceded that goal, Newcastle might have won the game and found themselves five points clear of the relegation zone.
It remains to be seen just how badly this goal will impact Newcastle's season, but it is clear that many Toon fans were furious with this footage.