A lot of Newcastle United fans have flocked to a post from their club revealing that they have signed left-back Matty Bondswell.
The post contains a link to an article on the Toon's website, which confirmed that Bondswell has joined the club after leaving RB Leipzig last month.
It also stated that Bondswell would initially join up with the club's Under-23s.
This post has drawn in these Newcastle fans, who are baffled why Bondswell has decided to sign for them.
"I'm absolutely amazed and flabbergasted he would want to come to this joke of a football club to be honest !"
"Newcastle United…….the place where young players careers go to die. Good luck to him, but, let's face it – he'll be released in a couple of years and go play for Southend."
"The end of another promising career, so sad."
Do you think this is a good move for Bondswell?
No, he should have went somewhere else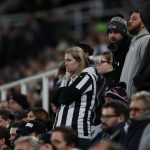 Yes, he could develop as a player here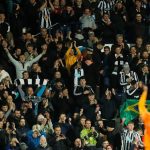 The likes of Matty and Sean Longstaff are two academy graduates who have barely been played this season in the first team, so you can see why some Toon fans think that Bondswell has made the wrong decision.
This post continued to draw in Newcastle fans who had their say.
"Enjoy obscurity in the U23s until your about 24 then will be released to join some conference side. Rinse and repeat"
"Just another one to have their career destroyed by our "academy" look forward to selling him for 10p in a year or 2 and for that to come back and bite us like Armstrong, Toney and Mbabu"
"Steve Bruce is a big fan of youngsters called Matty; what could possibly go wrong?"
The Toon's Under-23s have had an awful season and are second-bottom in the Premier League 2 division, so perhaps Bondswell's addition will help them improve.
However, it is clear from most of the responses that many Toon fans are not convinced Bondswell has made the right career move.