Multiple Newcastle United fans have flocked to the latest tweet from Mark Douglas that recently emerged on social media.
Journalist Douglas recently shared an article on Twitter concerning Newcastle managing director Lee Charnley. The article reflected on the last time Newcastle got relegated and what Charnley said when it happened under Rafael Benitez in 2016 and how it's relevant today.
He said that the Magpies would've faced 'bloodshed' if they had stayed in the Championship for more than one season and it was a 'gamble' for the club from a financial point of view, as well as with regards to adhering to Financial Fair Play Rules. He said the club couldn't operate properly when the wage bill was more than the turnover.
He made it clear that if the club hadn't got promoted, it'd have been a 'catastrophe' and a 'bloodbath'.
Should Charnley resign?
Yes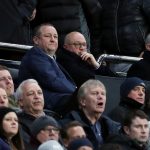 No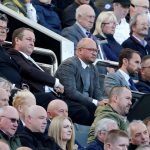 Douglas' tweet drew the attention of many Newcastle fans, who made their views clear about this.
What did Newcastle fans make of Douglas' tweet?
"Charnley is as culpable as anyone for the mess the club is in. No doubt he played a role in Bruce's appointment & in the cabbage being allowed to continue in the job taking the club to its inevitable destiny under his management – the Championship."
Credit: @Fozzie94
Back in 2018, Charnley also said that Benitez would've left the club if they had been in the Championship for more than one season and lost some players as well (as per Chronicle Live).
With no fans in the ground, the club have taken a £40 million hit this time around and potential relegation this time could lead to an even worse situation for the Magpies.
"Bottom line. Leadership have failed. Yes Bruce is useless but admittedly he isn't solely culpable. Since the takeover news it feels like leadership have literally washed their hands of the club and it shows. We are rudderless and heading for a cliff."
Credit: @LLagay2011
The Magpies are currently 17th in the Premier League and they recently lost 3-0 to 16th-placed Brighton, which won't be a pleasing result at all.
It has previously been reported that since many Newcastle players don't have relegation clauses in their contracts, they will carry their current wages to the Championship when the Magpies may not have the Premier League revenue, which could bring further financial misery (as per The Times).
So it makes for grim reading and the players should try as hard as they can to survive the drop.
In other news: 'Can things get any worse?', 'We are doomed' – These NUFC fans lament as Lee Ryder relays update