A lot of Newcastle United fans have flocked to a post from Luke Edwards in which he claims that all takeover talk has been halted after it was confirmed that Miguel Almiron and Allan Saint-Maximin would be out for up to six weeks.
The Daily Telegraph reporter states that the club is now effectively off the market and will remain so until the Toon know if they will be relegated or stay in the Premier League.
This has drawn in these Toon fans who are fuming that it has got to this stage.
"It's no surprise. Stay up and it'll happen. Go down and I expect to stay down until administration under Ashley. He's brought this on us. Gambling with our future."
"So significant they've ignored every warning sign highlighted to them for the past 6 months. I'm at a stage now where I feel like I follow the club but don't support it. I support some of the people at the club but it's impossible to support a club this tone deaf."
"Finally waking up to what fans have said for months and months, we're bang in trouble. Club deserves to go down for burying its head in the sand and not removing the manager 3 months ago when it had a chance."
"Based on this. We're dead. We're done. #nufc I take it the arbitration process, whatever that involves has also shut down? Could this club be any more rudderless and depressing?"
Do you think the takeover is now off?
Yes, this is the end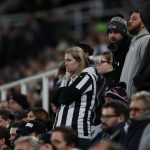 No, it will come back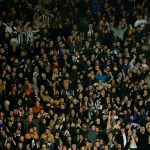 The club are currently in the middle of an arbitration case against the Premier League over the failed takeover of the club by PCP Capital Partners, PIF and the Reuben brothers, with the consortium intending to bid again if the legal challenge was successful.
However, if this claim is true, the prospect of a further bid may be hanging in the balance.
These Toon fans, though, don't believe this post.
"How can you pause an arbitration case? ..this reeks of more lies, prob just keeping the takeover saga going to keep the fans pacified during the pandemic"
"This makes zero sense Luke I'm surprised you're even reporting it"
It will be interesting to see what happens next, but it looks like with the club 17th and without Saint-Maximin, Almiron and Callum Wilson, Mike Ashley has decided to finally take some action.
However, it has clearly annoyed these Toon fans that it has taken them this long to do anything.