Craig Hope has been speaking on the latest edition of the Football Writers' Association's Press Box Confidential podcast about all things Newcastle United.
One of the topics that he spent a lot of time on was Mike Ashley and his time as the Toon's owner.
The Daily Mail reporter went into great detail on Ashley and revealed that it is in his interest to keep the Toon in the Premier League, but it is also in his interest to not spend much money on improving the club.
He said: "It is in Mike Ashley's vested interest for Newcastle to be in the Premier League. To that end, he won't be an Ellis Short type at Sunderland, where there will be absolute outright neglect, and the football club will disappear without a trace.
"That doesn't benefit Mike Ashley. But nor does it benefit Mike Ashley to throw money at it and try to be anything better than 14th/15th/16th, and it is this removal of ambition, this stripping away of romanticism.
"This killing of everything someone like Kevin Keegan stood for and everything Kevin Keegan made supporters buy into – it is the removal of that. This football club, which exists to exist that is the gripe of football fans.
Do you hate Ashley?
Yes, he has ruined this club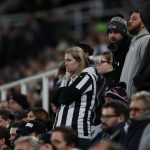 No, he isn't that bad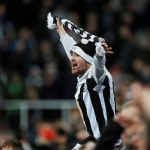 TIF Thoughts on Hope and Ashley…
You only have to look at the Toon's record in the Premier League to realise exactly what Hope is talking about.
Since Ashley bought the Toon, Newcastle have been relegated from the top flight twice and only ever achieved one top-five finish.
Before this in the Premier League, the Toon had achieved six top-five finishes, so it is clear that the ambition is not there.
An example of the Toon's owner not investing in the club can be seen in the training ground, which is not fit for purpose, and plans for a new one were scrapped.
It is not hard to see why Newcastle fans hate Ashley so much, and Hope makes an excellent point, and hopefully, one day soon, he finally leaves Tyneside.