Newcastle United fans have taken to Twitter to show their frustration and disappointment as the Magpies are handed yet another blow to their takeover dreams.
The Magpies were heavily linked with a takeover bid from a Saudi Arabia-based Public Investment Fund consortium, however, the Shields Gazette has reported the project leaders are now looking elsewhere with their money.
Following a dispute with the Premier League which saw the Saudi bid fail to receive approval before the firm pulled out of proceedings, it has been reported the consortium has maintained their interest in the Tynesiders – but now it appears their interest may be elsewhere.
Citing claims from Italy, the report from the Shields Gazette suggests the consortium now have their eyes on Serie A leaders Inter, and Newcastle fans certainly seem disappointed by the news.
Some Newcastle fans appear still frustrated by the Premier League's rejection of their bid, whilst some still hold a glimmer of hope.
"Liam enough is enough. Please stop."
"Gutted Liam makes sense them going for inter they have Italian TV rights as well if a remember correctly."
"Our best chance of a takeover is by hoping a new bidder comes in we just need owners that want to progress."
"

It's what you say, not dead or not alive. Just got to stop relegation, win arbitration and pray to the heavens!"
"I've believed in this takeover since day one but with the news coming out today of Inter Milan & PIF, I really think it's dead and it's a shame because there's been people like you Liam that have done a lot of hard work on this. I'm absolutely gutted."
"I'm honestly sick and tired of the whole thing, so much so that I've lost almost all interest in #nufc. There won't be a takeover anytime soon. It's obvious the PL don't want Saudi involvement regardless what legal angles are argued or won. They will find a way to stall/fail it"
Will the Saudi PIF take over Newcastle eventually?
Yes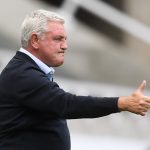 No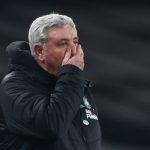 The sooner this is resolved, the better as far as Newcastle fans are concerned – regardless of which way it pans out.