Mark Douglas has been speaking on the latest edition of the Everything is Black & White podcast about all things relating to Newcastle United.
One of the topics that he spent a lot of time on was the Toon's proposed takeover and what is going to happen next.
PCP Capital Partners, PIF, and the Reuben brothers saw their deal to buy the club fail last year, and in response, the club launched a legal challenge against the Premier League over this failed takeover.
It was recently confirmed that Newcastle had failed to get one of the panel members removed and also failed to make the whole case public as the arbitration case inches closer to starting.
Douglas thinks that the takeover is now approaching a crucial phase and that this arbitration case should be resolved before the end of summer.
He said: (33:56) "He does seem wedded to the idea of the Saudi consortium.
"I think that's probably because he's heard what we all heard in the summer about what their plans were for the club, and also what potential retail benefits that he might get from working with the Saudis as well.
"So, it feels to me like this is the key period, isn't it? We did it in a podcast earlier; we said that spring was going to be key.
"Now people can see what I meant by that, the arbitration is going to be not too far away, I don't think; arbitration will happen in the next few months.
"I think it will probably happen before the summer or a point over the summer, and then it's where you go from there."
Do you think arbitration will be finished by the end of summer?
No, it will go on longer than that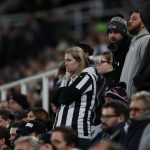 Yes, it should be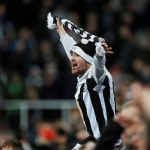 TIF Thoughts on the arbitration case…
Douglas seems to believe that the club's arbitration case is edging closer and should be finished at some point in the summer.
This is important for Newcastle because if the arbitration is successful, then the consortium will re-submit their bid to buy the Toon.
However, having already lost out on two points, it is like the club are 2-0 down before kick-off, but Mike Ashley still remains confident, so there could be brighter days ahead for Newcastle fans if this arbitration is successful.