Lee Ryder has been speaking on the latest edition of the Everything is Black & White podcast about all things relating to Newcastle United.
One of the topics that The Chronicle reporter spent some time on was Joelinton's performance, and his chance during the Toon's 1-1 draw with Wolverhampton Wanderers.
Jacob Murphy found the Brazilian with the game coming towards its conclusion, and Joelinton's shot flew past Rui Patricio only to see it hit Romain Saiss and fly over the bar (2:15).
Alan Shearer described it as a sitter, and Ryder also thinks that Joelinton should have scored.
He said: (4:40) "He's got to score from that position. A lot of people were saying 'oh it was a great block on the line' and all that, but no, sorry, £40m number nine, we needed to win this one and that is a golden opportunity, you have to take that chance if you're going to stay in the Premier League.
"Unfortunately, it's just been the story of his career so far, and he just hasn't delivered yet again."
Do you think this was a sitter or good defending?
Good defending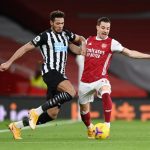 Sitter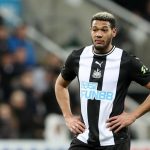 TIF Thoughts on Joelinton…
We feel that both Ryder and Shearer are harsh in assessing this chance; he has beaten the goalkeeper with his shot; what else is he meant to do?
If Saiss had not stepped back onto the line, Joelinton would have been celebrating a goal, so we feel that it was more down to excellent defending than poor finishing.
However, you can't argue that Joelinton's goalscoring record in the Premier League is pitiful; he has scored three goals in 58 games, which for £40m is a lot of money per goal.
So, we can't argue that he has not lived up to the price tag, but he did nothing wrong with this shot.